Characters of a Good Doctor
The Health Governance Unit is engaged in the development of a continuing professional development framework for healthcare professionals. Part of the activity has been dedicated to the identification of the characters that make a good doctor.
Below are the characters of a good doctors as defined by peers (doctors, nurses, pharmacists, managers, etc). The suggestions were generated from the Health Governance Unit extensive network of healthcare professionals.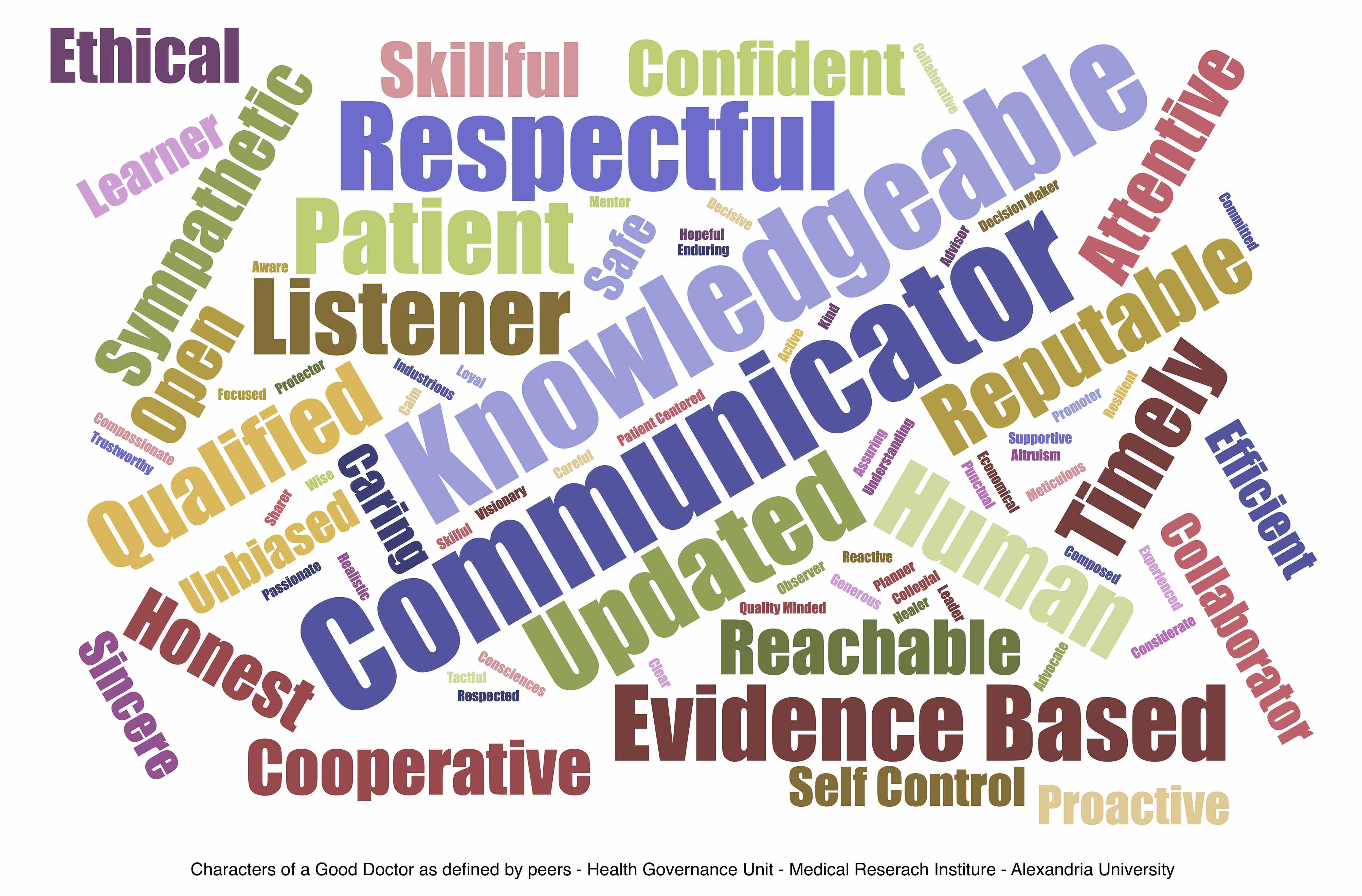 Below are the characters of a good doctor as defined by patients through a one-day survey on all in-patients in the Medical Research Institute Hospital.