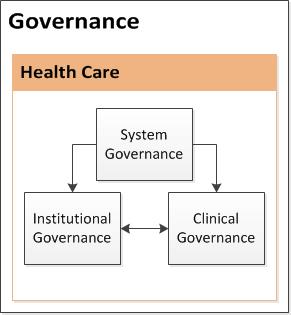 Governance in Healthcare
Governance and healthcare are complex issues that are ever evolving. Therefore, it is important to present a framework of governance that offers the widest opportunities for engagement of healthcare stakeholders both internal and external.
In fulfilling this, the Health Governance Unit envisages a multilevel approach to governance. On the micro-level, the HGU is keen to present clinical governance as a framework for good governance that ensures clinical effectiveness and efficiency with appropriate patient and public engagement. On the meso-level, the HGU sees institutional governance through transparent governing boards essential for the effective and efficient function of healthcare organizations. On the macro-level, the HGU sees health planning and policy making as effective and efficient pathways for good governance on system levels.