Click here to download PDF file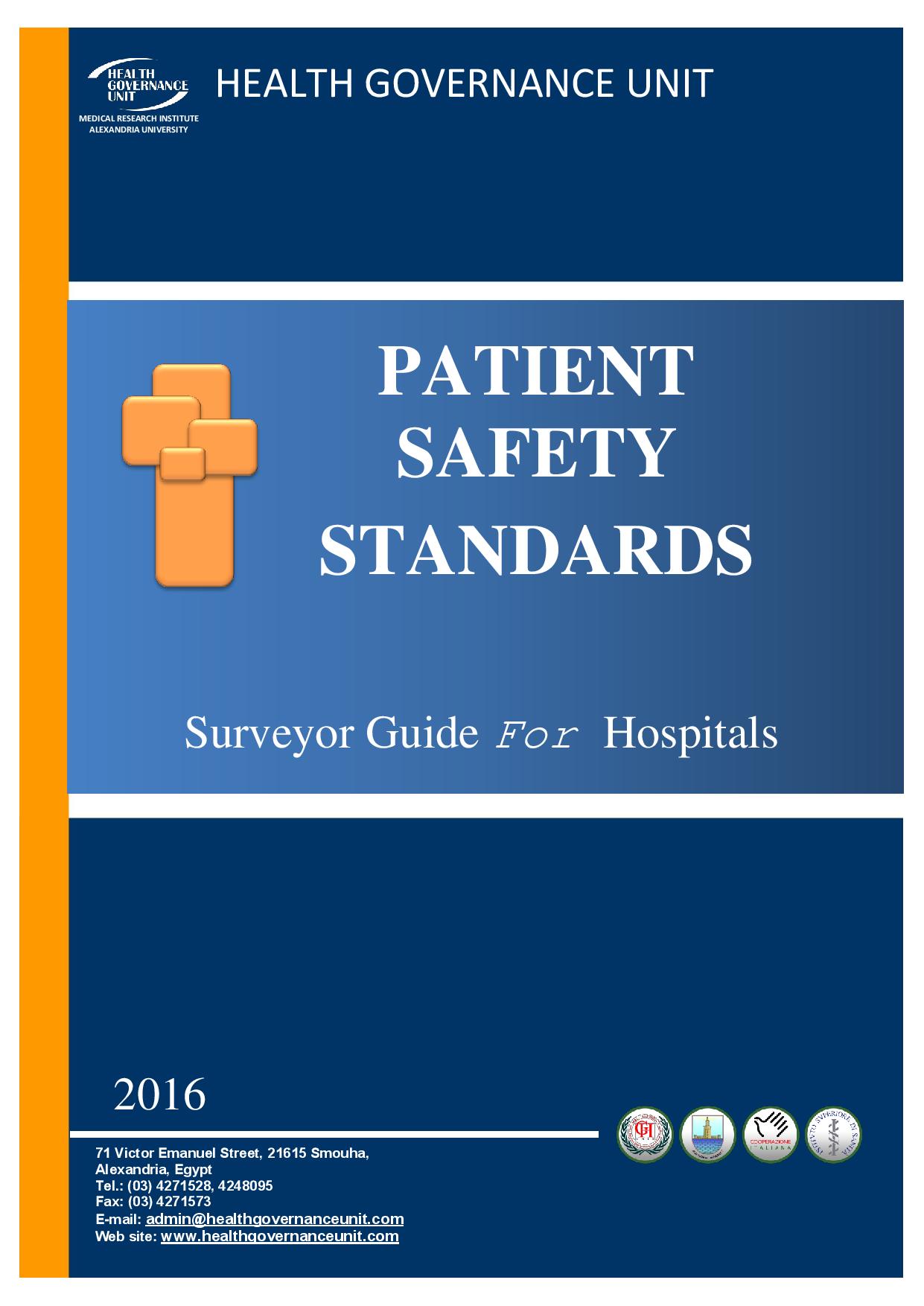 Patient Safety Standards Surveyor Guide for Hospitals
The release of the first edition of the Patient Safety Standards Surveyor's Guide for Hospitals by the Health Governance Unit, Medical Research Institute, Alexandria University is a contribution to quality care and a sign of the participatory culture within the healthcare sector in Egypt. It responds to a growing demand by the public and by patients and their families to make our healthcare system safer and is part of the commitment by healthcare providers to do so.
This guide has been developed by the Health Governance Program, an initiative realised by the Medical Research Institute in collaboration with the Italian Health Institute and is the result of a long journey initiated a decade ago in Alexandria by a concerned group of doctors and nurses who, with the WHO support, founded the Alexandria Patient Safety Alliance (APSA) an interagency organization hosted by the Medical Research Institute.
The Health Governance Unit members being among APSA founders dedicated generous time to the promotion of the Egyptian Patient Safety Standards for Hospitals. In 2014, it decided to focus its attention on the assessment of Patient Safety Standards and the outcome is here presented in a clear and detailed manner.
This guide benefits from the practical experience gained in several Alexandria hospitals, it is aimed for healthcare professionals, hospital management, hospital boards as an assessment and foresight tool needed for safe, effective, efficient, patient oriented care.
Professor Mohamed Mokhtar
Dean
Medical Research Institute
Alexandria University